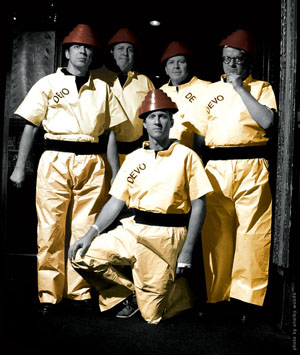 I got all sorts of excited when I saw that DEVO were returning back to Texas to play SXSW next month. Imagine even more excitement when I saw earlier tonight that they will be playing Dallas on Wednesday, March 18th!
That's right, DEVO returns to Dallas on March 18th at the Palladium Ballroom to prove to us all that devolution is real. Oh, and to play a few tunes that we might remember from our childhood.
Tickets go on sale this weekend through Ticketmaster. This show WILL sell out, so get your tickets early.
Bombs awaaaaaay!